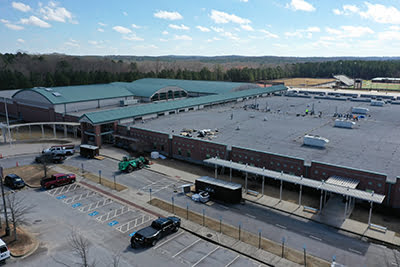 The Length of  Commercial Roofing Warranties
We understand that facility managers have a lot of questions when it comes to the lifespan and maintenance of their commercial roofing system. One of the most important questions is how long commercial roofing warranties last. A roofing warranty is a commitment from the roofing contractor to repair any damages that may occur as a result of their work or material quality. 
The Value of a Roofing Warranty
Commercial roofing systems are expensive investments. It only makes sense to ensure that your money is protected and your roofing system will last for years to come. A roofing warranty provides that extra level of assurance that any repairs or replacements needed will be taken care of.
The ideal lifespan for any roof is 20 years, but not all commercial roofs "live" that long. The length of a warranty varies depending on the type of roofing system installed, the quality of the materials used, and the contractor's level of expertise. Generally, warranties can range anywhere between 10 to 25 years. A flat roofing system installed with a single-ply membrane can have a warranty of up to 25 years. But a steep-slope roofing system may only be warranted for 10 years. 
Why ACR Roofing's Warranty is the Best
At Alpha Commercial Roofs, we take pride in offering the best warranties in the industry. Our warranties are designed to provide you with peace of mind and protect your investment for years to come. We offer a variety of warranties for all types of roofing systems, including flat roofing systems, steep-slope roofing systems, and metal roofing systems.
Our warranties cover the cost of repairs, replacements, and maintenance for your commercial roofing system. We also offer warranties that cover material defects, ensuring that you will always be protected. Thanks to our years of experience and expertise, we are able to offer the best warranties in the industry.
For more information about our warranties, please contact our team at Alpha Commercial Roofs. We would be happy to answer any questions you may have. ACR can provide you with peace of mind when it comes to your commercial roofing system.